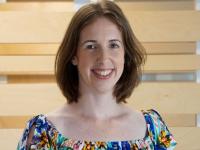 Layla is Operations Manager at the Innovation Growth Lab (IGL).
Layla joined IGL in 2020 and her role both contributes to the strategy and development of the team's portfolio of work and ensures smooth business functioning within the team. She manages the day-to-day IGL operations ensuring that they are as effective and efficient as they can be. Layla joined Nesta in 2011 and has extensive operational experience managing interconnected projects, creating and managing budgets, and developing and streamlining processes.
In previous roles at Nesta, Layla managed the operations of the Innovation Skills team, which provided content, learning experiences, and strategic support to improve and embed innovation skills. She also supported the Creative Economy Team with the delivery of innovation programmes.