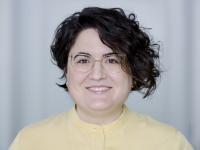 Sara García Arteagoitia joined IGL as a Senior Researcher in 2022. In her role, she helps identify experimental research opportunities with our global government partners and bring them to fruition.
Before joining IGL, Sara worked as a consultant and instructor in behavioural design with private companies and government agencies in Spain and Latin America, helping them improve their structures and programmes to achieve higher impact. Prior to that, she was the Senior Assistant Director of the Center for Decision Research at the University of Chicago, where she worked on developing partnerships and research structures to propel and promulgate experimental behavioural research.
She started her career in experimental research as a research assistant for different projects at the University of Chicago and the Max-Planck Institute for Collective Goods. Sara holds a BA in Political Science and a MA in Political Psychology from the University of Heidelberg, Germany.