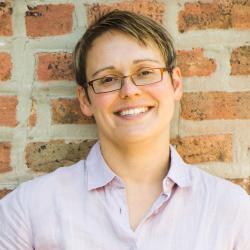 Professor Hochberg is the Ralph S. O'Connor Associate Professor of Entrepreneurship at Rice University. In 2015, she was named one of the world's 40 under 40 best business school professors by Poets and Quants. In 2016, she was awarded the Ewing Marion Kauffman Prize Medal for Distinguished Research in Entrepreneurship. 
Her research and teaching interests are focused on entrepreneurship, innovation, and the financing of entrepreneurial activity. Prof. Hochberg serves as the Head of the Entrepreneurship Initiative at Rice University and as Academic Director of the Rice Alliance for Technology and Entrepreneurship. She holds a Research Affiliate position with MIT's Sloan School of Management and is a Research Associate at the National Bureau of Economic Research.
Prof. Hochberg is also Managing Director of the Seed Accelerator Rankings Project, which publishes the annual ranking of accelerator programmes in the U.S. Prior to her appointment at Rice, Prof. Hochberg was previously on the (tenure track) faculty at the Kellogg School of Management at Northwestern University and the Johnson School of Management at Cornell University and most recently was a visiting faculty member at the MIT Sloan School of Management.
Research interests
Entrepreneurship
Innovation
Venture Capital